After more than a decade, the Lake Anna Resort is almost a reality! The planned community which intends to offer commercial space for restaurants and small businesses while also featuring a residential area with condos for purchase and weekly rental and hotel services for vacationers.
POSTED 2018 – For Resort updates please follow their website or Facebook page. I am not associated with the developer and have no additional information!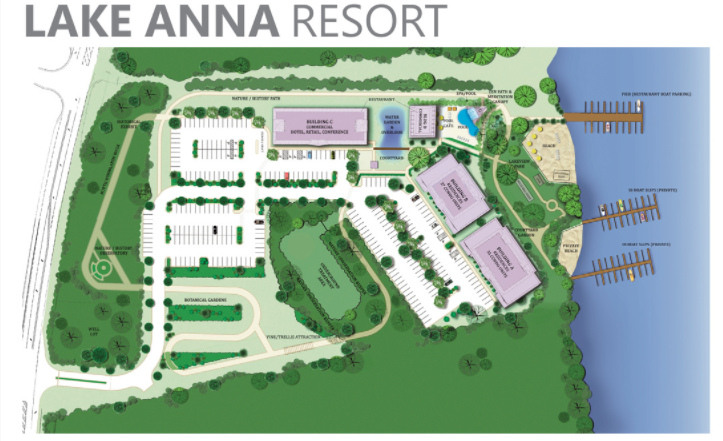 The site plan has officially been approved as of October 2017 and will also include boat rentals, a clubhouse with social director, special events, pools and lounging areas alongside a private beach. The resort is being designed as a one stop destination for Lake Anna visitors with concierge services with a high class feel.
As one of the largest lakes in Virginia, the Lake Anna Resort will continue to drive up property values in the surrounding Lake Anna communities and increase short term visits. Currently there are some smaller nearby hotels as well as camping options in the Lake Anna Park. Many also rent from owners through AirBnB and other services. The resort will be a great option for people considering buying real estate in Lake Anna for second homes or retirement options.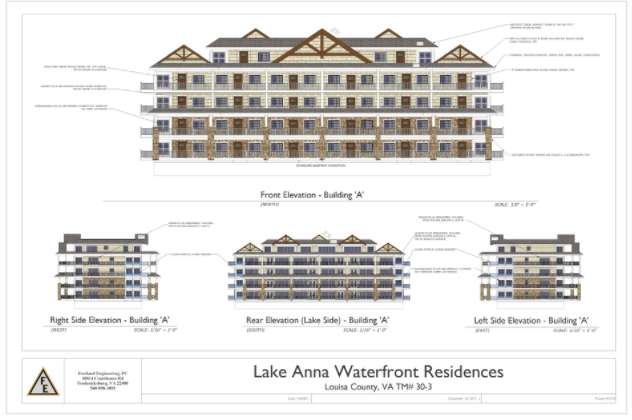 Lake Anna Resort Will Include:
Hotel Services & Concierge (for hotel portion)
Multiple Restaurants (Room Service, Beach & Poolside)
Private Beach
Gaming Courts
Pools
Waterfront Spa (services in room, spa, beachside, or poolside)
Specialty Flower & Gift Shop
Boat Rentals
Yoga & Exercise Classes
Tiki Bar
Clubhouse & Social Director
Scheduled Special Events